Domo runs on the business cloud.
The world's first business optimization platform.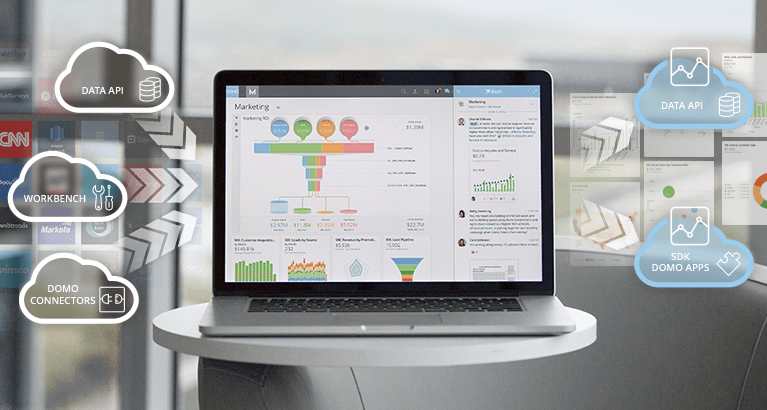 Ecosystem and Apps.
Domo can be tailored to meet the unique needs of your business. Select from over 1,000 apps to quickly leverage the expertise and workflows your team needs to succeed. Plus, build custom apps quickly with powerful design tools and use APIs to connect to proprietary data sources and systems in real-time.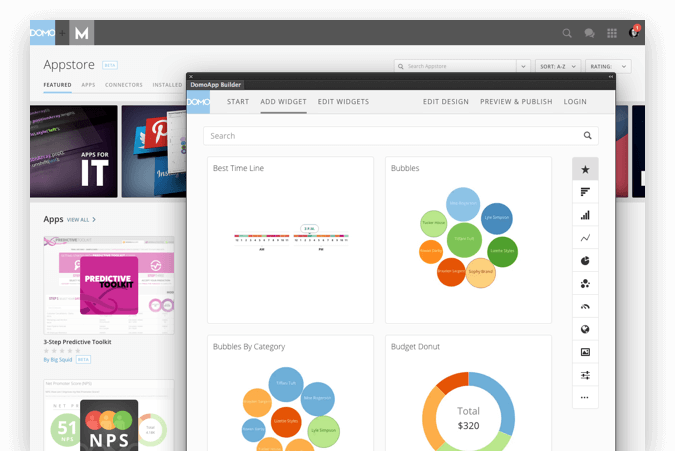 Scale and Support.
Whether you're a startup with 50 users or an enterprise firm with 50,000, the Business Cloud scales to meet your needs. And because The Business Cloud is an open system platform, it's not constrained to one specific model or deployment methodology.
Data Acquisition and Transformation.
The Business Cloud has powerful acquisition solutions that bring in your relevant data, no matter where it's stored. And once the data is in Domo, dynamic ETL tools help users of any skill level get it ready for visualization.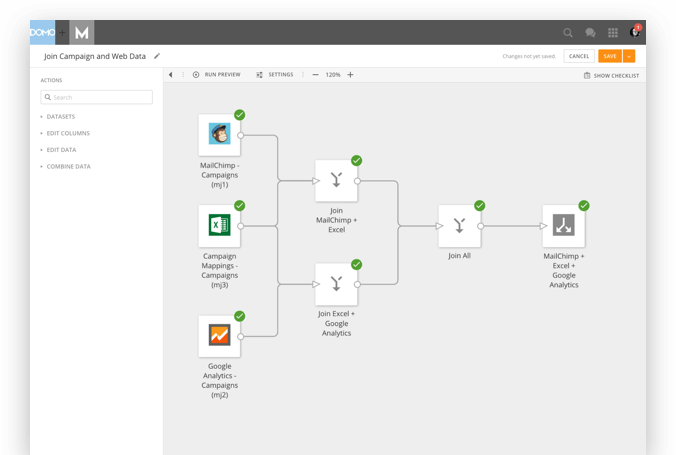 Collaboration and Mobile.
Some of your most valuable insights come from people—their conversations, context, interests, and behaviors. The Business Cloud brings all of that together seamlessly with your business data in a way that's both natural and totally unprecedented.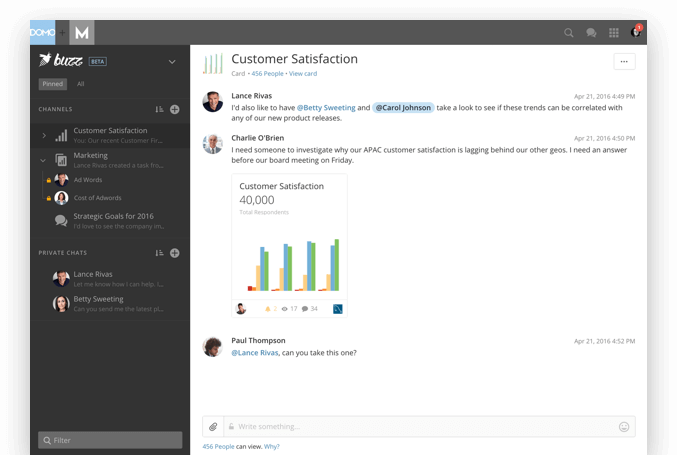 Security and Administrative Control.
Domo performs rigorous compliance testing to ensure the Business Cloud platform meets and exceeds industry security standards. With The Business Cloud, your data is controlled, available and safe from compromise.