/ Product Demo: Revolutionizing Modern BI for Enterprise Scale
Video
Product Demo: Revolutionizing Modern BI for Enterprise Scale
Learn How Domo Revolutionizes Modern BI At Any Scale
Managing data and analytics at scale is the new reality for every business across the globe.
This product demo showcases several new advancements that solve the biggest data problems that come as your demands for scale continue to increase.
Watch how Domo helps you:
Save time and avoid costly time-outs when working with large, multi-billion-row datasets
Create a unified data ecosystem to power your business, connecting with and writing back to systems outside of Domo
Develop, version, test and promote your data flows, cards, dashboards, and apps with no impact on production
FEATURED SPEAKERS
Dan Gouveia
Principal Solution Consultant
Domo
Dan has 20 years of experience translating business needs and requirements to help Domo customers solve the complex software, data, and analytics problems that come with enterprise scale. He will bring his passion for problem solving to demonstrate how you could benefit from several new Domo products.
Try Domo for yourself. Completely free.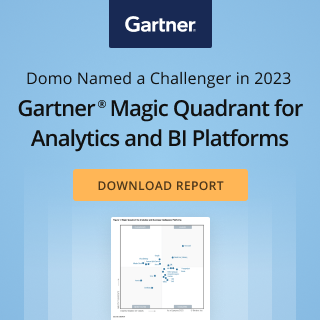 Domo transforms the way these companies manage business.