/ Episode 2: The New Dynamics of Data
Video
Episode 2: The New Dynamics of Data
In this episode, we break down the new rules of analytics so everyone across the organization can work better together, united by data.
Analytics has become bigger than just our work—it's part of our everyday life. Given this elevated importance on data, we need to understand the new rules. How should data move throughout a business? What makes up a successful data and analytics program in our new world? In the second episode of our 'Curiosity: Do Data Differently' series, we discuss the human and technical skills needed to maximize the value of data to successfully support a fast-moving business.
Watch the video conversation:
Listen to the audio version:
FEATURED SPEAKERS

Donald Farmer
Principal
TreeHive Strategy
Angie Schulke
Director & VP of Analytics
Lifetime
John Mellor
Chief Strategy Officer
Domo
Try Domo for yourself. Completely free.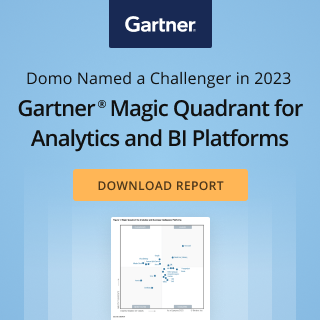 Domo transforms the way these companies manage business.