/ Episode 5: Analytics Is Not Enough
Video
Episode 5: Analytics Is Not Enough
In this episode, we unpack the symbiotic relationship between humans and machines and the essential relationship between experience-led and data-driven insights.
The scope of decision-making is changing. As more businesses turn to automation and machine intelligence for data-driven insights, the question is: are we losing human insights in the name of efficiency? And how do we strike the balance? In the fifth episode of 'Curiosity: Do Data Differently,' we discuss how to take the best of human knowledge and the best of machine capabilities to automate processes and improve customer experiences—at scale.
Listen to the audio version:
FEATURED SPEAKERS

Donald Farmer
Principal
TreeHive Strategy
Mike Bugembe
Author of Cracking The Data Code
Ryan Schrupp
SVP of Enterprise Research
US Bank
Try Domo for yourself. Completely free.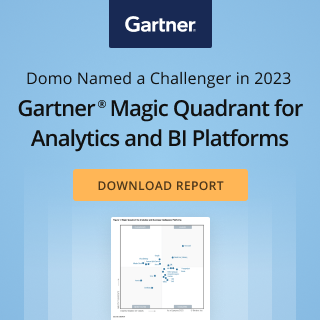 Domo transforms the way these companies manage business.