Domo transforms the way these companies manage business.
Have confidence in your data.
Content Certification identifies trusted sources of data so everyone in your company can be on the same page.
Grow your use of Domo.
As your organization expands its use of Domo, you'll get more and more data in the system. Content Certification allows everyone to differentiate between draft and certified content.
Data everyone can trust.
Certify datasets, cards, dashboards, and apps and indicate to users which data has been validated.
Make approvals simple.
Configure certification workflows based on your organization's policies and procedures for approved data.
View certification details in one place.
Enable certification processes, set preferences for automatic certification expiration, and see all content in a requested, pending, certified, or expired status.
"Domo saves us from doubt. We don't have to question where the data is coming from and if it is accurate. We've taken the manual processes out of it, and now we can focus on results."
Sr. Director, Business Intelligence & Data Analytics
Know at a glance whether data is certified.
There are two types of content certification in Domo: company certification and department certification. Easy to read badges indicate whether content is certified, and whether it is a department or company level certification.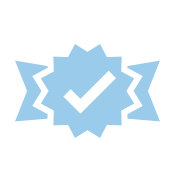 Company certification. Designate content that your entire company should be aware of.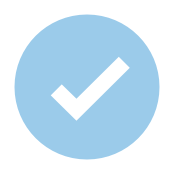 Department certification. Content that may not be applicable to the entire company is still identified as trusted by the departments that use it regularly.
Configure your own certification process.
For each company and department level certification process, write the approval instructions and designate the chain of approval that content will pass through before it receives a certified status. Choose who should review the content, and whether submitters can modify the approval chain.
""Where we are now is that we have a single source of truth, a data foundation. And then you can build as many views on it as you like.""
Joseph Puthussery, VP of Digital Marketing
Request certification with a click.
Users can request certification for content within Domo, which either triggers the assigned certification process or routes certification requests to the content owner.
View pending requests.
View all certification requests and track their status in the Certification Center. As an approver, you can see all the certification requests that require your review. You can also view all the certification requests for content that you own, and track the status of content you have submitted for certification.
データ活用でビジネス成果を最大化
Domoのシンプルかつパワフルなプラットフォームが、役割や部門を超えて、全社にビジネスチャンスとアクションをもたらすデータ活用体験を提供します。
ビジュアライゼーションとダッシュボード
誰もが簡単に作成でき、インサイトをもたらすデザイン性に優れたビジュアライゼーションとダッシュボードを提供します。
レポート作成とセルフサービスのデータ分析
リアルタイムのデータ分析と直感的なUIで、全ての人にセルフサービスのデータ分析を提供し、レポート作成を進化させます。
ビジネスアプリ
ローコードおよびプロコードのビジネスアプリを作成して、ビジネスプロセスを自動化・効率化します。
エンベット アナリティクス
社外へも安全にダッシュボードや分析レポートを共有できます。
プラットフォームの概要
Domoを無料でお試しいただけます。
インストールも不要。最短5分でデータの接続と可視化が可能です。