Get started—try Domo free

Please enter a valid business email address
Pull from everywhere, integrate everything, connect everyone. Domo puts all of a business' data to work for employees throughout the company.
Work together, faster, better, stronger. Domo increases everyone's ability to act on data, including partners outside the organization.
Run the business from your phone. Domo enables all employees to quickly access information on any mobile device.
Take action with your data. Domo gives everyone a more holistic view so they can take more informed, effective actions.
Your insights, your way. Domo's full app ecosystem provides packaged offerings to meet any business' needs.
Mobile apps. Native iOS and Android apps.
Let's face it—Excel was never meant to be a reporting solution. Domo enables you to better visualize any source of data—including Excel—and share it with anyone in real time to drive actionable insights.
Trusted By:
Why Excel users love Domo:
Bring it all together.
1
Visualize data from any source—including Excel—in one place.
Automate your reporting.
2
Automatically update key metrics to gain insights in real time.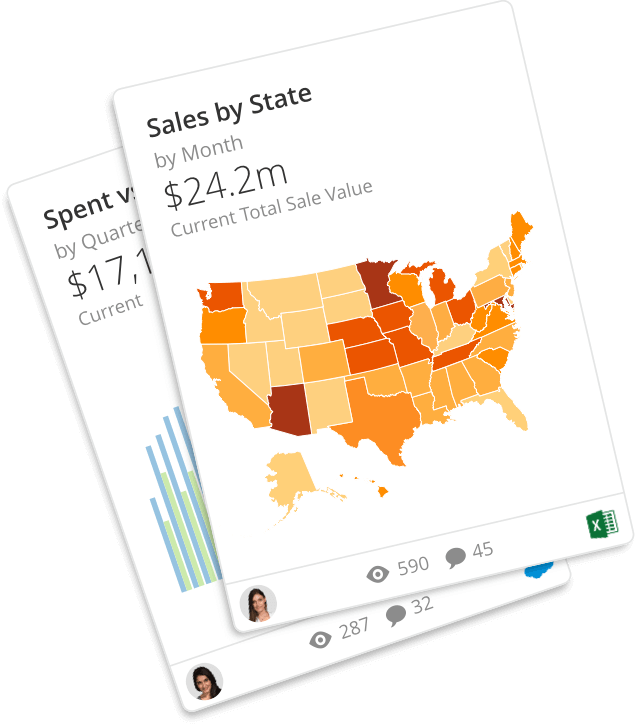 Go mobile.
3
See the metrics you need on any device—so you can see all the moving parts, wherever you happen to be.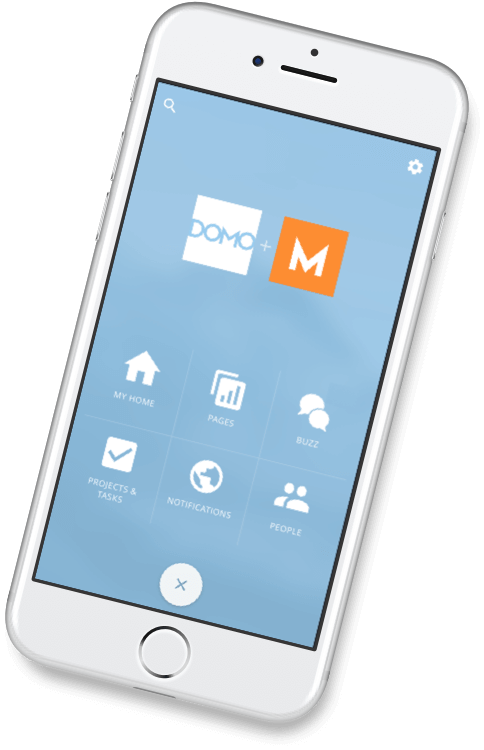 Before Domo we were sending out Excel files and links to different places, and we built out a few dashboards, but at the end of the day they weren't dynamic. It was very one dimensional.
Kevin Styers | Manager, Merchant Sales Operations