watch demo
Domo knows education.
To be successful, educational institutions need to stay as competitive as the students they serve. And that starts with putting the right data in the right hands.
With Domo, you can bring all your critical metrics together in one place and use them to better understand student demographics and enrollment, easily evaluate your institution's performance, improve curriculum and more.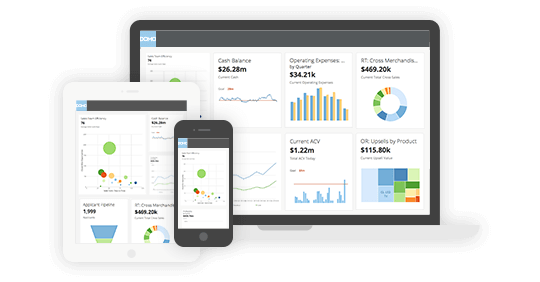 Build your dream educational dashboard

: Connect to any source of student or institutional data to see the metrics that matter most to you.

Automate your reporting

: Quickly and easily monitor everything from enrollment data to student test performance so you can focus on what matters most.

Take it with you

: With a seamless experience on any mobile device, Domo delivers the metrics you need, wherever you happen to be.
But don't take our word for it. Fill out the form, and we'll send you an exclusive video demo.
Domo helps companies of all sizes know now.