Try Domo free for 30 days.

Please enter a valid business email address
Combine all of your Square accounts.
Link multiple Square accounts for consolidated reporting of all locations.
Share reports with a click.
Export reports directly into PowerPoint for easy sharing, send insights as emails.
Get alerts on your phone when metrics change.
Quickly analyze your key metrics and gain insights into what action to take next. Put your data to work for you.
Filter your data for quick views.
Filter by date, location, sales category, and sales type (card or cash). See sales analytics by day or over a custom date range.
Period over period comparisons.
Compare the values from a specified hour today to the same hour on a different day.
Domo connects all of your Square data into one centralized experience for real time insights at any time. With Domo, see all of your Square accounts in one location from any device so you can make business decisions, no matter where you are.
Domo and Square are better together: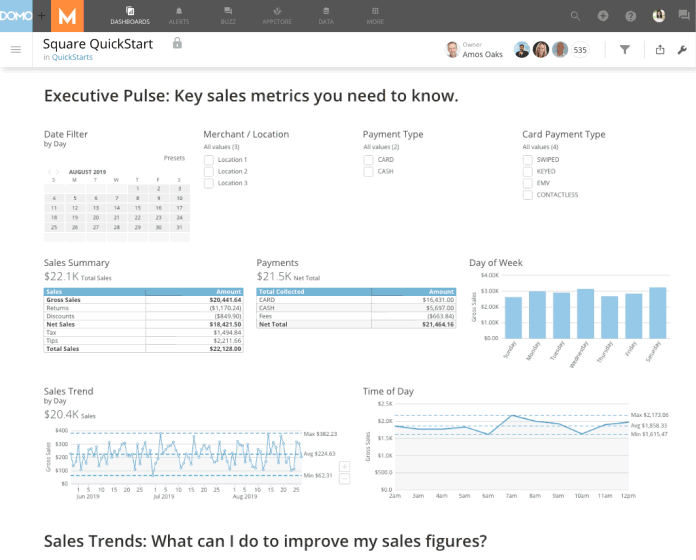 Bring it all together.
1
See your Square data from every account, all in one place.
Automate your reporting.
2
Harness the power of your Square data and visualize key metrics instantly.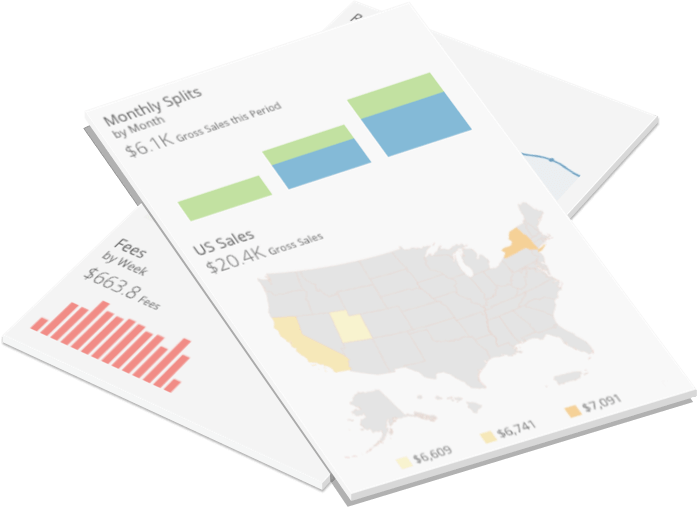 Anytime, anywhere.
3
Get real-time updates from any device.