/ Is BI reporting right for my small business?
Article
Is BI reporting right for my small business?
The world of business has changed drastically over the last few decades. Technology is now at the forefront, and it's up to each company to keep pace in order to stay afloat, regardless of their size or the competition.
One way for small businesses to do this is by implementing BI reporting technology into their operations. But how does it work? And why should your small business care about it?
In this article, we will dive into the concept of BI reporting technology and why it's important for small businesses to implement it.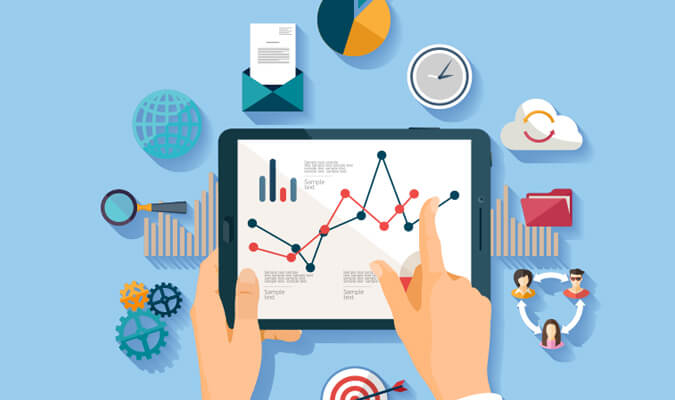 What is BI reporting?
Business Intelligence reporting is a way to improve your company's data analysis and decision-making.
It enables you to take all the information that has been gathered about your business and present it in an easy-to-read, concise format that will allow those who need it to make the best possible decisions for your company.
Many people think a BI report is a one-time thing, but it's more of a long-term active process.
Periodically reviewing your BI reports and dashboard to ensure things are going smoothly will help you improve your business processes. In order for BI reporting technology to be effective, it must be an active part of your company's daily activity.
This process can take many forms, from simple data spreadsheets to more complicated software programs.
At its core, BI reporting is all about the ability to synthesize volumes of information into consumable pieces so you can easily analyze your business needs and provide accurate reports for those who need it most.
Why should my small business care?
If you're wondering why your small or mid-sized business should care about BI reporting, consider this: it's the future of business management.
As more and more companies turn to technology to make their lives easier (which is a great thing), they've begun investing in programs like BI reporting.
It gives them the ability to take all kinds of information related to their company's activity—from sales figures to social media posts—and present it in a way that makes sense for the people who need to see it.
Most importantly, this allows your company to be more efficient with less effort involved, so you can focus on what really matters: putting out great products or services to better serve your customers.
What are BI reporting tools?
There are several different tools that can be used to implement BI reporting technology into your business, but the most common ones include:
Spreadsheets: Spreadsheets provide a simple way to start business intelligence reporting technology. The information you have available is what will dictate which form of BI reporting will be best for your company—whether that's a spreadsheet or more advanced software.
Cloud-based BI software: This is a more advanced version of BI reporting, as it gives you access to everything you need through the web. Many companies choose to use this kind of software because it allows all employees access to data and reports so they can manage their own information.
This level of accessibility makes the process even easier for those involved, especially when it comes to reviewing and analyzing data.
On-premises BI dashboard: A BI dashboard is a visual, graphical presentation of your company's information that is stored locally on a private server. Oftentimes, these tools make manual connections to other on-premise software such as CRM or ERP systems. These tools can act as the single source of truth for your company to access the information they need on one convenient platform.
What does a BI reporting dashboard look like?
As we discussed earlier, there are several different types of BI tools, and each one may take a slightly different form depending on the information you're trying to present.
A BI reporting dashboard might include several charts, graphs, tables, and other graphical elements that are displayed together in order to inform the reader about a certain topic.
Today's BI reporting tools utilize data connectors to bring in data from your company's different programs and present it in a way that makes sense.
That means you don't have to spend hours aggregating the information you need; instead, it's all there in one place for you to access when needed.
What is "actionable BI?"
Actionable BI refers to reports with specific actions or alerts built into them that allow those who use them to perform important tasks or gain further insight into their business.
For example, a sales manager may have reports designed that allow them to see where they need to be more active in their sales territory.
The data is already available, but by presenting it this way, the actionable BI tool provides its users with the ability to make far more effective decisions.
This kind of BI reporting can also help sales teams streamline their work by providing personalized information for each individual involved in the process.
How can my small business benefit from BI reporting technology?
BI reporting provides a number of different benefits for small businesses, including:
Enhanced decision-making
Enhanced communication and collaboration
Easier troubleshooting and error resolution
High-quality information thanks to real-time, accurate data
Realistic forecasting and projections
Simplified business management
So how can your small business get started with BI reporting technology?
The first step is to determine your company's priorities and which areas of your business will benefit most from BI tools. Once you have selected the appropriate software for your company, it's easy to get started, thanks to intuitive interfaces that allow anyone in your organization to quickly learn how to use the program.
When you do start to implement BI reporting into your company, the benefits will quickly become apparent—and that's when you can really begin to grow.
Conclusion
In today's competitive world, more and more small businesses are discovering the benefits of BI reporting technology.
Whether you're new to this kind of solution or have been using it for years, your business can benefit from data analysis and enhanced decision-making.
The only thing left to do now is to decide which type of software will suit your company best and get started. Soon, your data will be presenting you with the information you need to run your business more efficiently than ever.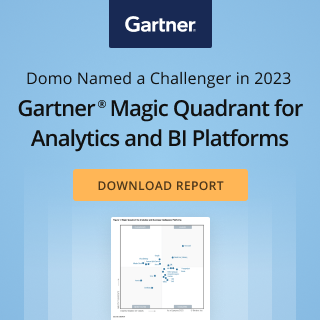 Check out some related resources:
How to ignite insight-driven decision-making across your business
Fight the 'Sleepworking' epidemic with better data and tech access
Climate Impact Analysis for Flood Mitigation Planning & Action
Try Domo for yourself. Completely free.
Domo transforms the way these companies manage business.