Sign In

Enter your Domo domain to sign in.
Domo boasts an exceptionally strong and experienced leadership team. Members of our board of directors have served as leaders and advisors to some of the world's largest Internet and SaaS companies. And with more than $500 million in funding, Domo is backed by the industry's most esteemed venture capital firms such as Benchmark, Fidelity Investments, Founders Fund, GGV Capital, Greylock Partners, IVP, salesforce.com, TPG Growth, T. Rowe Price, WPP, and Zetta Venture Partners.
In addition, individual investors include CEOs of the world's largest SaaS and Internet companies: Marc Benioff (Salesforce). Jeff Bezos (Amazon), Hiroshi Mikitani (Rakuten), Dave Duffield and Aneel Bhusri (Workday), Lars Dalgaard (SuccessFactors), S. Steve Singh (Concur), and Paul Sagan (Akamai).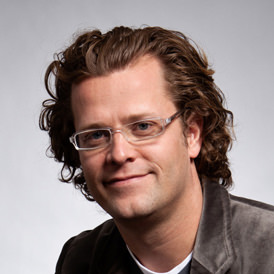 Josh James
Josh James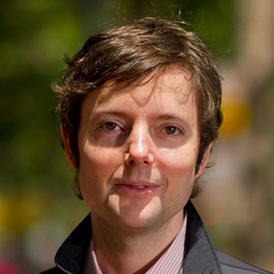 Matt Cohler
Matt Cohler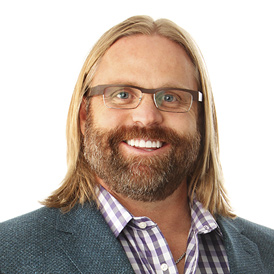 Chris Harrington
Chris Harrington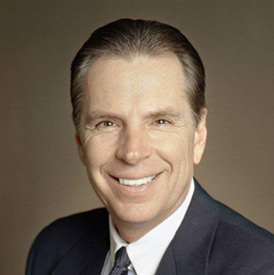 Fraser Bullock
Fraser Bullock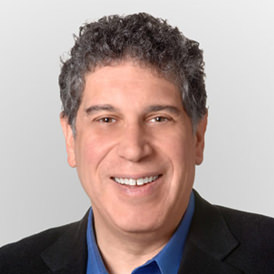 Mark Gorenberg
Mark Gorenberg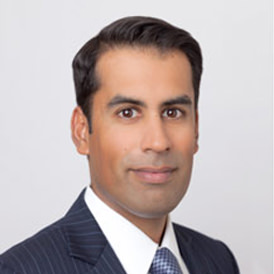 Nehal Raj
Nehal Raj
JOSH JAMES

Josh launched Domo in 2010 to transform the way CEOs and other executives manage their business and to help drive value from the tens of billions of dollars spent on traditional business intelligence systems.

Prior to Domo, Josh served as CEO of Omniture, a SaaS-based web analytics company that he co-founded in 1996 and took public in 2006. Omniture was the number one returning venture investment out of 1,008 venture capital investments in 2004, as well as the number two performing technology IPO of 2006. For the three years that Omniture was public, Josh was the youngest CEO of a NASDAQ or NYSE traded company. In 2009, he facilitated the sale of Omniture to Adobe for $1.8 billion.

He is the founder of Silicon Slopes, a non-profit initiative to promote the interests of Utah's high technology industry. He also founded CEO.com, a web service to serve the information needs of CEOs and senior executives.

Josh serves on the boards of Demand Media, a NYSE-traded company; and Rakuten, a publicly traded, five-billion-dollar-revenue company that is the leading e-commerce company in Japan.

MATT COHLER

Matt Cohler is a general partner at Benchmark where he's responsible for identifying investment opportunities in Internet-related services. He also works closely with companies across the firm's portfolio.

Previously he served as the VP of Product Management at Facebook, where he led the development of new strategic initiatives. As the seventh employee at Facebook, Matt has worked with the team during many critical growth phases. Matt was also a member of the founding team at LinkedIn. Prior to LinkedIn, he was a consultant in McKinsey & Company's Silicon Valley office and worked in Beijing for AsiaInfo, the Chinese startup that built the infrastructure for the Internet in mainland China. Matt's writings on the startup economy have been published in Harvard Business Review.

In addition to Domo, Matt sits on the boards of several companies including Asana, Quora, and Instagram.

CHRIS HARRINGTON

Chris joined Domo in 2012 as company president and as a member of the board of directors to help orchestrate and accelerate the company's growth. He brings 25 years of sales leadership to Domo. He started his career in 1987 via the rough-and-tumble world of telesales, uniting Ginsu© knives with every American in need of a better set of cutting utensils. Several years later after rewarding stints with DIRECTV, Computer Associates and a few others, Chris was recruited to Omniture where he served as president of worldwide sales and client services from 2002-2012. In that position, he drove Omniture's annual recurring revenue from $3 million to more than $500 million, and had full responsibility for all customer-facing and revenue-generating activities throughout the company. Following Omniture's 2009 acquisition by Adobe for $1.8 billion, he led all enterprise sales for the Americas where he had $890 million in responsibility.

FRASER BULLOCK

Fraser Bullock is co-founder and managing director of Sorenson Capital. He was the president and CEO of the Salt Lake Organizing Committee for the Olympic Winter Games of 2002. He joined the Organizing Committee in May of 1999 and acted as its Chief Operating Officer until his appointment as president and CEO in April 2002. As COO, Fraser directed Games Operations, and as CFO, he played a key role in balancing the budget of $1.31 billion for staging the Olympic and Paralympic Winter Games, ultimately generating a $100 million profit. The Salt Lake Games are widely recognized as one of the most successful and best operated in history.

Fraser was an original Partner of Bain Capital from 1984 to 1986. He was also an original Omniture investor and board member.

MARK GORENBERG

Mark Gorenberg is founder and managing director of the analytics-only firm Zetta Venture Partners. Prior, Mark was a managing director at Hummer Winblad Venture Partners, which he joined shortly after it launched in 1989. Mark received a B.S. from MIT (1976), an M.S. in electrical engineering from the University of Minnesota (1979), and an M.S. in engineering management from Stanford University (1984). He was a member of the original SPARCstation 1 team at Sun Microsystems.

In 2011, President Barack Obama appointed Mark as a member of the President's Council of Advisors on Science and Technology (PCAST). Mark served as a member of Omniture's board of directors.

NEHAL RAJ

Nehal Raj is a Partner at TPG based in San Francisco, where he leads investments in the technology sector for both TPG Capital and TPG Growth. Prior to joining TPG in 2006, Nehal was an investor at Francisco Partners. Nehal received an AB in economics and MS in industrial engineering from Stanford University (Phi Beta Kappa) and an MBA from Harvard Business School (Baker Scholar).

Nehal is currently a Director of C3 IoT, CCC Information Services, Domo, Noodle Analytics (Chairman), Sutherland Global Services, and Zscaler. He previously served as Director of Aptina Imaging (acquired by ON Semiconductor), Decision Insight Information Group (acquired by CoreLogic), IMS Health (NYSE: IMS), Intergraph (acquired by Hexagon AB), and Symbility Solutions (TSX-V: SY).

Nehal also serves on the Board of Trustees of San Francisco Day School and the Advisory Board of Breakthrough San Francisco.
x
Domo requests your consent to send you email communications. Please customize your Domo experience:
By selecting "YES" and clicking "Submit", you agree that Domo, Inc. and its representatives may contact you at the email address provided. You may
unsubscribe
, or view our
Privacy Policy
, at any time.