Let us drop some knowledge on ya.
Welcome to Domo University
Domo is built from the ground up to be intuitive, self-service and easy to use. Domo University is the next step in helping you quickly and easily become a Domo expert, offering you an ecosystem of role-based or feature-based learning options to help you get the most out of your investment. From insightful video content available 24/7, webinars, certification to structured classroom environment or onsite, Domo University is here when – and where – you need it.
Watch online videos.
It's all Domo, all the time. We offer hundreds of training videos on nearly every topic in the Domo-sphere. With new content and tutorials added regularly, this 24/7 channel is a great way to brush up on your Domo skills on your own schedule.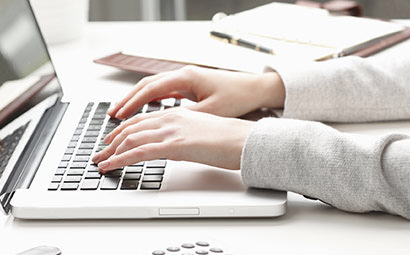 Engage through Domo webinars.
Would you rather learn in your pajamas? We won't judge. With regularly scheduled topics, webinar trainings make it easy to learn on the go and get answers from Domo experts, wherever you happen to be.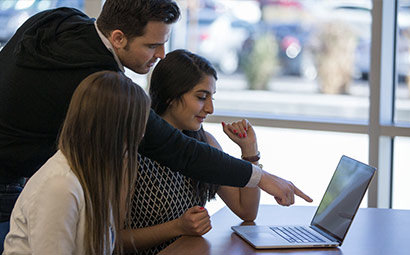 Join public courses.
Sometimes you just need some face-time. Domo University offers instructor-led courses at our corporate headquarters in Utah, across the US and all around the world.
Get on-site training.
Has your team mastered card building but needs more guidance on metrics? No problem – a Domo University trainer can help you and your team create the perfect course agenda and learning experience.
Upcoming public courses.
| | | | | |
| --- | --- | --- | --- | --- |
| Course | Location | Date | Price | Register |
| MajorDomo: Governance | American Fork, UT | 4/28/2017 | $650.00 | REGISTER › |
| New User: Card Building Workshop | American Fork, UT | 4/25/2017 | $650.00 | REGISTER › |
| New User: Card Building Workshop | MicroTek (Chicago, IL) | 2/22/2017 | $650.00 | REGISTER › |
| New User: Connect and Transform | American Fork, UT | 4/26/2017 | $650.00 | REGISTER › |
| New User: Domo Basics | American Fork, UT | 4/24/2017 | $650.00 | REGISTER › |
| New User: Domo Basics | MicroTek (Chicago, IL) | 2/21/2017 | $650.00 | REGISTER › |
| Power User: Data Manipulation | American Fork, UT | 4/27/2017 | $650.00 | REGISTER › |
| Power User: Data Transformation | MicroTek (Chicago, IL) | 2/23/2017 | $650.00 | REGISTER › |
FAQs
Domo University is a customer- and partner-facing, professional training organization dedicated to providing the learning experiences necessary to find value with the Domo solution.
Domo University offers a tiered approach to provide access to its learning content. Customers can access its training videos from within the Domo solution itself. These videos are available 24/7 and are updated regularly to ensure important information is only a click away. In addition to videos, Domo University offers the QuickStart Webinar Program. This program allows unrestricted access to regularly scheduled webinars, taught by one of Domo University's dedicated trainers. Finally, classroom training is available for those who want a more immersive experience. Public (open enrollment) courses are offered, and these can also be delivered onsite at customer or partner premises.
New User: Domo Basics
In this course we explore the Domo UI and get you comfortable with the basics of card building, collaboration and data sharing. A perfect class for those who are using Domo for the first time or for those who have been casually exploring but now wish to be officially trained so they can fill those knowledge gaps.
New User: Advanced Card Building
This course is designed for new users of Domo who have completed Domo Basics or have equivalent experience. It will get you well on your way to being an expert card builder. It covers everything from the basics of visualization to the nitty gritty of chart properties. The course is perfect for those who have already built a few card collections and now want to take their skills to the next level.
New User: Connect and Transform
This course is designed for new users of Domo who have either completed Domo Basics and/or Advanced Card Building, or have equivalent experience. It will cover the basics of connection and transformation, introducing you to the Appstore, Connectors, Workbench, Fusion, Magic and Beast Modes. It's an ideal course for those data specialists that have mastered card-building and are ready to mess with their data or for business analysts that want to assume a little more control of their data.
Major Domo: Governance
This course is designed for MajorDomos-new or power users of Domo. It will help you unleash the potential of your organization with Domo. It provides a compilation of best practices and Domo's own lessons-learned in how to make Domo work best for you. This workshop was designed to help our advocates make their own organizations run like the fine-tuned machines they should be.
Power User: Data Manipulation
This course is not for the faint of heart. We will tackle everything from the most gnarly Beast Modes to the wonders of Workbench and much of the Magic in between. This course is best suited for those with a flair for transforming data who already have some confidence in using Domo.
The titles of our courses and the descriptions beneath them are designed to help you determine your experience level and topic of focus. These can help you judge whether you're a new user or a power user, and register accordingly.
Domo users can register for public and webinar courses via the Help Center page in Domo, or by visiting
www.domo.com/university.
Yes, Domo University often delivers its training directly to customers at their locations. While we will use our own training environment to facilitate the explanation of features and functions, onsite training does allow for more in-depth discussions around customer key business requirements and how Domo can help achieve those.
Domo University recognizes that life intervenes into our plans on occasion and will do all we can to work with students who have registered for a course and need to cancel. While there is an official cancellation policy (which those who register will agree to as part of the registration process), please contact
university@domo.com
if something comes up.
Domo University offers public training courses in its American Fork, Utah headquarters, but also in New York City and San Francisco. Other cities will be added to ensure that customers have ready access to lab-based training events.
Speak with your customer success manager and/or Domo Support and request that Domo University come to a city near you. While it may not always be possible, we will do all we can to provide accessible training.
Customers can use a credit card on the registration site, or pay via a Service Order with their account executive. Please contact
university@domo.com
for more information or if you have questions.
No. Domo does not issue academic degrees, diplomas or credit, and is not accredited by a regional or national accrediting agency recognized by the United States Department of Education. Domo University training relates to use of the Domo Service and is for Domo Services customers. No prior academic degree is required. If you're ready to maximize your Domo investment, then Domo University is for you. Request more info and we'll give you a front row seat to the future of Domo learning.
x
Domo requests your consent to send you email communications. Please customize your Domo experience:
By selecting "YES" and clicking "Submit", you agree that Domo, Inc. and its representatives may contact you at the email address provided. You may
unsubscribe
, or view our
Privacy Policy
, at any time.