/ The Data Warehouse Dilemma
The Data Warehouse Dilemma
Companies have long turned to data warehouses to manage data and report on business operations. Despite these benefits, data warehouses have their fair share of shortcomings that make it difficult to glean necessary insights from data. This executive brief explores the disadvantages of data warehouses and emerging solutions that address those disadvantages.
Here are some data warehouse shortcomings:
Data warehouses are continually under construction
Limited functionality reduces effectiveness of data hub
Insufficient flexibility in business reporting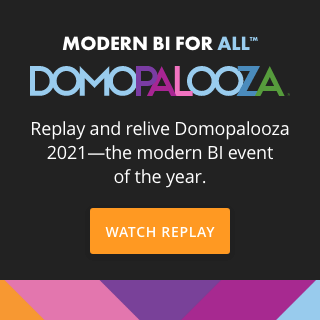 Try Domo for yourself. Completely free.