Musings, insights, and creative solutions from our very own Domosapiens.
Meet @AmFamJack American Family Insurance CEO, Jack Salzwedel is an outlier amongst F500 executives, he takes his …
Tuesday, January 26, 2016
Announcing our first Domo Dojo Contest- share your story and win a chance to a …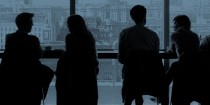 In a recent blog post, we discussed how to draft a data-driven dream team. One …
The Fortune 500 annual list published by Fortune Magazine ranks the 500 largest U.S. firms …
Tuesday, January 19, 2016
Ask anyone in retail about biggest retail shows of the year, and without a doubt …
Wednesday, January 13, 2016
Today dashboards are more popular than ever—and with good reason. For business owners, there's immense …
Wednesday, December 30, 2015
Since before Rudolph the Red-Nosed Reindeer had a very shiny nose, critics have questioned how …
Thursday, December 24, 2015
In 1786, William Playfair, a Scottish economist, invented the line graph, the bar chart, the …
Thursday, December 17, 2015
Dojo Day What it is: Domo Dojo Day is a unique opportunity to have your …
Tuesday, December 15, 2015
x
Domo requests your consent to send you email communications. Please customize your Domo experience:
By selecting "YES" and clicking "Submit", you agree that Domo, Inc. and its representatives may contact you at the email address provided. You may
unsubscribe
, or view our
Privacy Policy
, at any time.