Musings, insights, and creative solutions from our very own Domosapiens.
APIs: Promoting the use of best practices and setting standards.
In the data economy, APIs are kind of a big deal. Join us on the Standards for APIs tour to help set shared standards for API development.
Chances are, you've heard about Stance socks. In the six years since Stance socks first …
People have been using images and data to tell stories for ages. Starting with the …
Domopalooza 2016 officially wrapped up on Friday after three days of keynotes, breakouts, huge announcements, …
Wednesday, March 30, 2016
There's a scene in the Rocky reboot, Creed, where Sylvester Stallone hands his protege, Donnie, …
Wednesday, March 16, 2016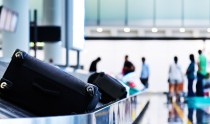 We're less than two weeks away from Domopalooza. Maybe you've already started planning your trip, but …
The countdown is on to Domopalooza. Domo's annual user conference is happening this month — …
Few industries employ as much technology as the retail sector. Consumer-facing tools, apps, and fast …
Tuesday, February 23, 2016
We've all heard about the serious dearth of women in tech roles. At Google, for …
Wednesday, February 17, 2016
According to Gartner's 2016 CIO Agenda Report, "In the next 5 years, CIOs expect digital …
Tuesday, February 9, 2016
x
Domo requests your consent to send you email communications. Please customize your Domo experience:
By selecting "YES" and clicking "Submit", you agree that Domo, Inc. and its representatives may contact you at the email address provided. You may
unsubscribe
, or view our
Privacy Policy
, at any time.