Musings, insights, and creative solutions from our very own Domosapiens.
CEOs: We gave our board real-time access to our business data and here's what happened.
When stakeholders have complete visibility into business wins and challenges, everybody wins.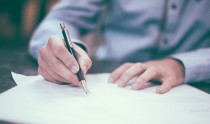 We all want to be good at our jobs. It's the reason we show up …
The Force is strong with us here at Domo. That's why we're celebrating May the …
RESTful architecture has been around for over 15 years, so there is plenty of documentation available …
The Sharing Economy Is Everywhere From cars to apartments to information, we're sharing just about …
The Business Cloud Is Here! If you attended Domopalooza 2016, then you know we dropped …
Wednesday, April 13, 2016
Chances are, you've heard about Stance socks. In the six years since Stance socks first …
People have been using images and data to tell stories for ages. Starting with the …
Domopalooza 2016 officially wrapped up on Friday after three days of keynotes, breakouts, huge announcements, …
Wednesday, March 30, 2016
There's a scene in the Rocky reboot, Creed, where Sylvester Stallone hands his protege, Donnie, …
Wednesday, March 16, 2016
x
Domo requests your consent to send you email communications. Please customize your Domo experience:
By selecting "YES" and clicking "Submit", you agree that Domo, Inc. and its representatives may contact you at the email address provided. You may
unsubscribe
, or view our
Privacy Policy
, at any time.