Friday, August 18, 2017
Domo Named to the 2017 Inc. 500; Fastest-Growing Large Software Company on the List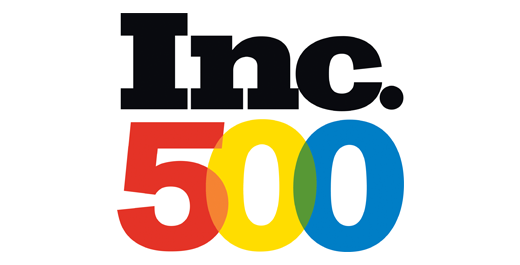 SILICON SLOPES, UT – August 18, 2017 – Domo today announced it has been named to the Inc. 500, an annual list of America's fastest-growing private companies. Domo is the largest revenue software company and the fastest-growing large software company on the list.
This is the second software company founded by Domo CEO Josh James that has made the Inc. 500. Omniture, the web analytics business he founded in 1996, took public in 2006 and sold to Adobe in 2009 for $1.8 billion, was the fastest or second fastest-growing software company for four consecutive years. As a large company (one with more than 500 employees), Domo joins a long list of well-known companies that have gained national exposure as Inc. 500 honorees, including Microsoft, Zappos, Under Armour, Patagonia, Oracle and dozens of other Inc. 500 alumni.
"Domo set out to change the way business is managed by making business data easily accessible and actionable for everyone across an organization," said Josh James, CEO and founder of Domo. "Our growth and recognition on the Inc. 500 is validation that we've struck a chord. There is nothing more rewarding for our team than to see the powerful impact we are making for our customers around the globe."
To make the list, companies had to have grown a minimum of ten-fold over the past three years. Domo grew by more than twenty-two-fold.
"The Inc. 500 is the most persuasive evidence I know that the American Dream is still alive," said Eric Schurenberg, president and editor-in-chief at Inc. Magazine. "The founders and CEOs of the Inc. 500 tell us they think determination, risk taking and vision were the keys to their success, and I believe them."
Domo's inclusion in the Inc. 500 follows a series of recent placements to prestigious lists in 2017, including the Forbes Cloud 100 and the CNBC Disruptor 50.  Complete Inc. 500 results, including company profiles, methodology and an interactive database that can be sorted by industry, region and other criteria can be found at https://www.inc.com/inc5000.
About Domo
Domo helps all employees – from the CEO to the front-line worker – optimize business performance by connecting them to the right data and people they need to improve business results. Domo's Business Cloud is the world's first customizable platform that enables decision makers to identify and act on strategic opportunities in real time. The company works with the world's leading and most progressive brands across multiple industries including retail, media and entertainment, manufacturing, finance and more. For more information, visit www.domo.com. You can also follow Domo on Twitter, Facebook, LinkedIn, Google+, Instagram and Pinterest.
###
Domo and The Business Cloud are trademarks of Domo, Inc.