/ Webinar – S&OP On Demand
Webinar
Webinar – S&OP On Demand
Listen to this short webinar to hear more about our S&OP Do More with Data series and how you can benefit from attending one of our forums or masterclass sessions.
If you are responsible for S&OP or associated decision-making processes across supply chain, operations, finance, sales or marketing and would benefit from understanding how you can increase productivity, increase accuracy, and ultimately reduce costs/increase sales/customer satisfaction, this workshop will be valuable to you. Register for our S&OP Forum here.
If you own the analysis, architecture, or implementation of any planning or decision making across supply chain, operations, finance, sales, or marketing and would like the expert advice, best practices and implementation examples of how to take S&OP to a data-driven and machine learning level, this is the webinar for you. Register for our S&OP Masterclass here.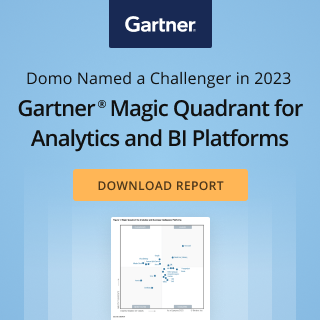 Check out some related resources:
Harnessing the Power of Data to become a better Credit Union
Data Never Sleeps 10.0
Domo Named a Leader in Nucleus Research's 2023 Analytics Technology Value Matrix
Try Domo for yourself. Completely free.
Domo transforms the way these companies manage business.