/ Webinar – Driving Ad Yield at Univision
Webinar
Webinar – Driving Ad Yield at Univision
Join David Katz, VP, GM Programmatic Revenue Platforms & Operations at Univision, as he describes his methodology for discovering hidden opportunities for ad revenue at Univision. He explains his journey from being confronted with very granular data, to realizing he had to find a better analysis solution, through identifying the key metrics to measure. Because he needed answers fast, he avoided embarking on big development projects and maintains a very agile, iterative approach which lead to 100% improvement in yield.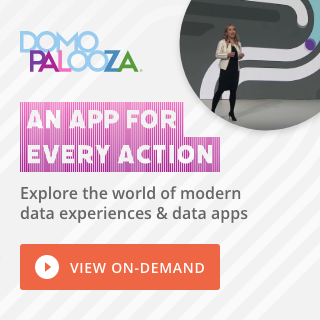 Check out some related resources:
How ESPN used Domo's intelligent apps to increase customer satisfaction
How Domo's sales team uses Domo to supercharge operations and run its high-growth business
Embracing the future of data with augmented BI
Try Domo for yourself. Completely free.
Domo transforms the way these companies manage business.