/ SmartBrief Webinar: 50 Marketing Metrics That Matter
Webinar
SmartBrief Webinar: 50 Marketing Metrics That Matter
Do You Measure Up?
What marketers should focus on.
Are you able to make data–driven decisions on your marketing spend? 50% of marketers can't. Modern marketers are faced with making sense of the ever-increasing amount of data they have access to. What should they be tracking? What are their peers measuring? What key performance indictors really help push campaign performance to the next level?
Here's what you will learn from the webinar:
What KPIs your marketing team should be tracking
How to make better marketing decisions
A detailed exploration of several common marketing channels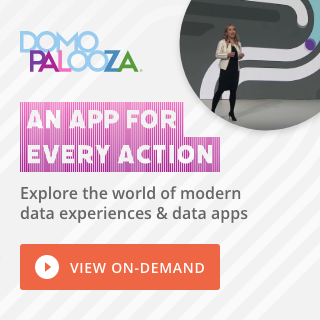 Check out some related resources:
Domo Tops Dresner's List of Self-Service BI Vendors
Crawl, Walk, Run: Three Critical Tiers of Marketing Metrics
Integrate Financial Data Applications
Try Domo for yourself. Completely free.
Domo transforms the way these companies manage business.