/ 7 Sales Hiring Questions to Identify Top Talent
Webinar
7 Sales Hiring Questions to Identify Top Talent
Brought to you by: Inside Sales
Let's face it: Most salespeople are good at interviewing. But hiring the wrong person can cost you 15 months and, that's too much time to invest in people who don't fit into your organization.Chris Harrington, President at Domo, shares in this brief webinar his top interview questions to help reduce the chance of another bad hire.
Here is what we cover:
How to onboard the best sales talent
What are the good questions to ask in an interview
How to cut through the BS and get to the core of a candidate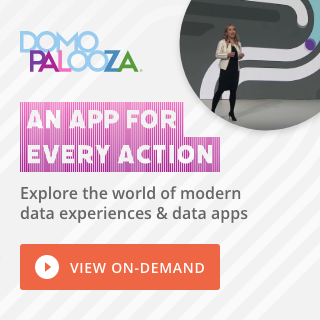 Check out some related resources:
TTCU's Journey to Rapid Business Clarity
Why you should monetize your data—and how to get started
Automate Financial Alerts with Domo
Try Domo for yourself. Completely free.
Domo transforms the way these companies manage business.