/ C-Suite's Biggest Gripes About Data and How to Fix It
Webinar
C-Suite's Biggest Gripes About Data and How to Fix It
Data is important, but sometimes it is difficult to tame. C-suite gets the brunt of it, being bombarded with all the company data on a daily basis. This on-demand webinar will help you explore new technology that is redefining the way the c-suite is unlocking insights with existing company data.
Here's what the webinar touches on:
Emerging BI technology aiding c-suite reporting
Modern challenges of interpreting company data
Ways companies can use data they already have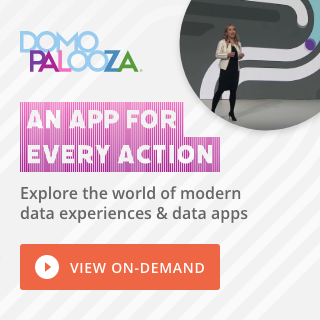 Check out some related resources:
Domo for High Tech
Eckerson on Actionable Intelligence
10 Ways to Turn Data into Actionable Insights
Try Domo for yourself. Completely free.
Domo transforms the way these companies manage business.