/ Xactly Customer Video
Video
Xactly Customer Video
"The Domo solution is almost too simple to use. It can be adopted by any type of user to gain access to any type of data they want."
Xactly knows a thing or two about automating business processes, so they came to Domo to see how they could take things to the next level. Getting data in real-time helped them move beyond monthly and quarterly reports to smarter forecasts and decisions.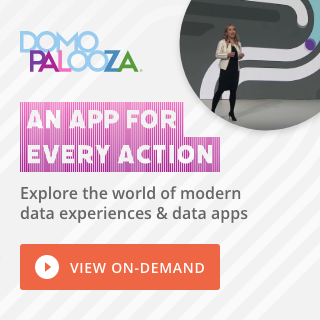 Check out some related resources:
Using workflow management apps to boost productivity in your business
Closing the Data Decision Gap
How a leading fashion retailer is using data to drive growth
Try Domo for yourself. Completely free.
Domo transforms the way these companies manage business.