/ Watch Domo's CFO Nail T&E Expense Violators
Video
Watch Domo's CFO Nail T&E Expense Violators
See how Domo's CFO, Bruce Felt, keeps T&E expenses down and enforces the company's T&E policies right from his iPad. The example shown in this video is real and Bruce finds the expense violator in seconds and sends him a note to crack down. It is quite entertaining.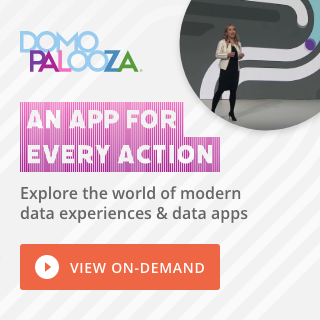 Check out some related resources:
Embracing the future of data with augmented BI
Data Never Sleeps 9.0
Why BI Programs Fail to Scale: The Data Decision Gap
Try Domo for yourself. Completely free.
Domo transforms the way these companies manage business.