/ Video: Magic ETL Overview
Video
Video: Magic ETL Overview
With a simple drag-and-drop interface, Magic ETL makes it easy to clean and combine data without knowing SQL. In this video you'll learn the basics of aggregating, joining, and previewing Magic ETL DataFlows in Domo, by combining Sales and Forecast data.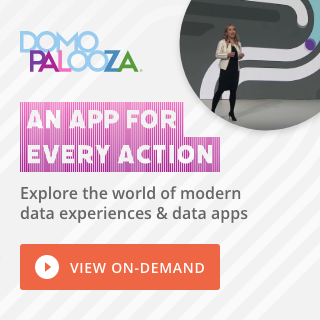 Check out some related resources:
Ventana Research: Solve the Right Problem by Tying Analytics to Operational Processes
Nucleus Research: Domo's ROI as a Data Platform
Embracing the future of data with augmented BI
Try Domo for yourself. Completely free.
Domo transforms the way these companies manage business.