/ Telus Customer Video
Video
Telus Customer Video
See how Domo took Telus from chaos to clarity.
Telus had a choice: run adhoc reports daily, or pay through the nose for a complicated business intelligence solution. After trying both, they stumbled upon Domo and decided it was just "so damn easy" that they had to have it.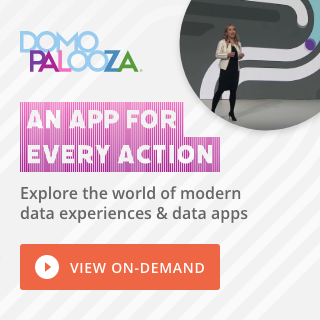 Check out some related resources:
Nucleus Research: Domo's ROI as a Data Platform
Ventana Research: Solve the Right Problem by Tying Analytics to Operational Processes
How a leading fashion retailer is using data to drive growth
Try Domo for yourself. Completely free.
Domo transforms the way these companies manage business.