/ Seeing What Others Don't: Rediscovering the Role of Intuition and Context in the Age of Data
Video
Seeing What Others Don't: Rediscovering the Role of Intuition and Context in the Age of Data
The drive towards data-driven decision making continues apace, with organisations accessing ever more data and insights in their quest for competitive advantage. In this era of complexity and potential data overload it's important to remember "why" decisions are made and to evaluate outcomes against common sense and business acumen. This engaging panel discussion from the recent Domo Connections tour in Sydney brings industry leaders from Concentrix, Fujifilm, and Southern Cross Austereo together to share their insights on the critical role of intuition and context, and how to get the absolute most from your data.
Try Domo for yourself. Completely free.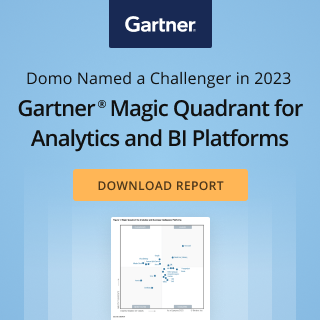 Domo transforms the way these companies manage business.