/ OVO Customer Video
Video
OVO Customer Video
Domo's hundreds of data connectors helped OVO to quickly integrate its pre-configured data streams.
As a telco and media broadcaster, OVO relies on real-time data of its viewership and revenue streams to guide its strategy in two highly volatile and competitive markets. With Domo, OVO has been able to generate both high-level and granular reports for investors and board members that tell a clearer, more compelling story.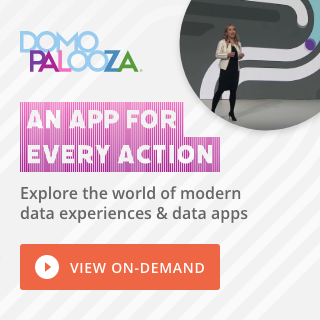 Check out some related resources:
Ventana Research: Solve the Right Problem by Tying Analytics to Operational Processes
Closing the Data Decision Gap
How ESPN used Domo's intelligent apps to increase customer satisfaction
Try Domo for yourself. Completely free.
Domo transforms the way these companies manage business.