/ Ogio Customer Video
Video
Ogio Customer Video
"I don't have to ask the same questions over and over again."
Few people get excited about reporting. When the information you need is spread out across multiple systems, it's hard to wrangle data into a cohesive narrative. With Domo, Ogio completely transformed reporting processes—and they're giddy about it.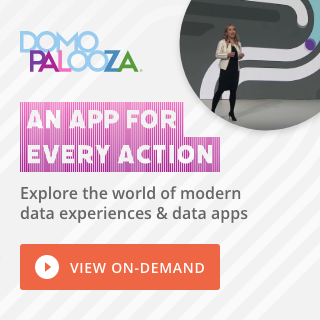 Check out some related resources:
How is cloud BI changing the way we use data?
Embracing the future of data with augmented BI
How ESPN used Domo's intelligent apps to increase customer satisfaction
Try Domo for yourself. Completely free.
Domo transforms the way these companies manage business.