/ New Card Interactions
Video
New Card Interactions
We've rebuilt our Card visualization engine from the ground up to make it faster, more intuitive, and more mobile optimized. This video demonstrates the powerful new Cards features available right now on desktop and mobile: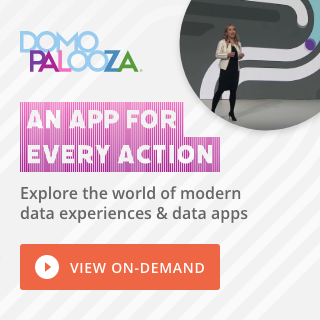 Check out some related resources:
How ESPN used Domo's intelligent apps to increase customer satisfaction
Nucleus Research: Domo's ROI as a Data Platform
How a leading fashion retailer is using data to drive growth
Try Domo for yourself. Completely free.
Domo transforms the way these companies manage business.