/ Manufacturing Spotlight: Bringing operational performance and quality tracking into the cloud
video
Manufacturing Spotlight: Bringing operational performance and quality tracking into the cloud
Presented by Joe Neuman of Aisin Drivetrain and Jodi Kirkpatrick of EJ.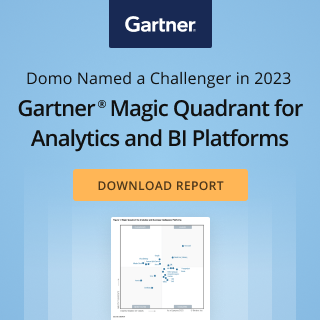 Check out some related resources:
POV: Next-Generation Banking
Domo Ranked #1 Vendor in Dresner Advisory Services' 2023 Cloud Computing and Business Intelligence Market Study
Data Never Sleeps 10.0
Try Domo for yourself. Completely free.
Domo transforms the way these companies manage business.