/ How Gant is using BI leverage to keep clients and travelers informed in real time
Video
How Gant is using BI leverage to keep clients and travelers informed in real time
Hear how Gant uses Domo to bring data together from disparate systems to accurately monitor flight and travel data—and deliver confident updates to its clients and travelers in real time.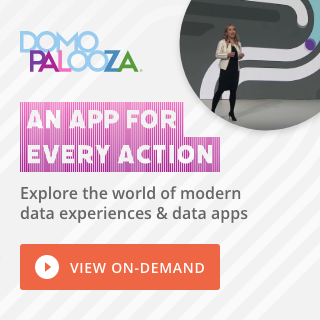 Check out some related resources:
Modern BI for All Field Guide: Operationalizing Modern BI Best Practices and Principles
Domo Overview Demo
For the Second Year, Domo Named a Challenger in the 2022 Gartner® Magic Quadrant™
Try Domo for yourself. Completely free.
Domo transforms the way these companies manage business.