/ Harmons VP of Sales Todd Jensen on Controlling a Crisis with Data
Video
Harmons VP of Sales Todd Jensen on Controlling a Crisis with Data
Hear how Domo helped the upscale supermarket chain turn on a dime when the coronavirus first hit Utah, causing shopping behaviors to change significantly overnight.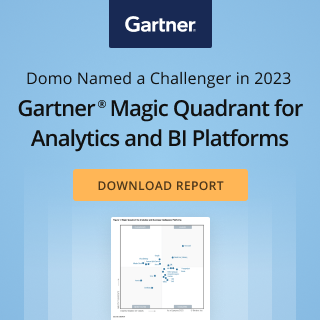 Check out some related resources:
Domo Recognized as a Leader in Embedded Analytics
Domo Named a Challenger in 2023 Gartner® Magic Quadrant™ for Analytics and BI Platforms
Domo Ranked #1 Vendor in Dresner Advisory Services' 2023 Cloud Computing and Business Intelligence Market Study
Try Domo for yourself. Completely free.
Domo transforms the way these companies manage business.