/ Goodwill Customer Video
Video
Goodwill Customer Video
"We don't have to rely on quarterly reports anymore because we've got daily information."
52 production reports, 52 sales reports: 1 nightmare. All non-profits want to be transparent, but getting there is never easy. With Domo, Goodwill was able to streamline huge reporting projects that demonstrated their value and impact on communities.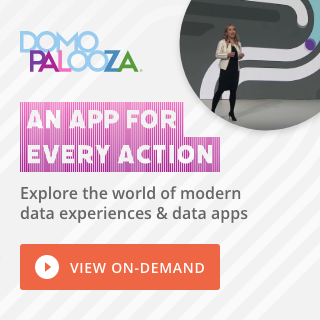 Check out some related resources:
How ESPN used Domo's intelligent apps to increase customer satisfaction
Nucleus Research: Domo's ROI as a Data Platform
Closing the Data Decision Gap
Try Domo for yourself. Completely free.
Domo transforms the way these companies manage business.