/ Finally. A Better Life.
Video
Finally. A Better Life.
Domo's business management platform will not only simplify your daily business decisions – it will simplify your life. Domo automates your reporting and gives you the ability to make faster, better-informed decisions – which means less time spent gathering information and creating reports and more time enjoying the things you love.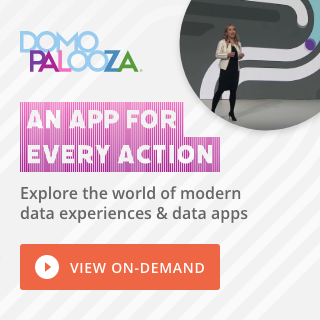 Check out some related resources:
Embracing the future of data with augmented BI
Domo Tops Dresner's List of Cloud BI Vendors in 2022
Ventana Research: Solve the Right Problem by Tying Analytics to Operational Processes
Try Domo for yourself. Completely free.
Domo transforms the way these companies manage business.