/ Feature Video: Workbench 4
Video
Feature Video: Workbench 4
Workbench is a secure, on-premises data acquisition tool that provides a single connection from your environment to upload data directly to Domo. Workbench also provides encryption capabilities so your sensitive data remains secure at all times. With workbench you can unlock the full potential of your firewall protected applications and legacy systems to make better business decisions.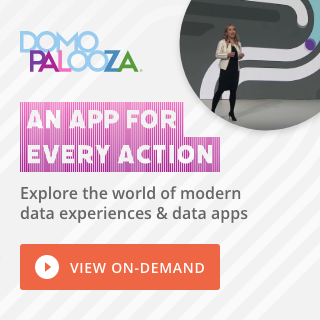 Check out some related resources:
How ESPN used Domo's intelligent apps to increase customer satisfaction
Ventana Research: Solve the Right Problem by Tying Analytics to Operational Processes
Domo Tops Dresner's List of Cloud BI Vendors in 2022
Try Domo for yourself. Completely free.
Domo transforms the way these companies manage business.