/ Feature Video: Quickstart
Video
Feature Video: Quickstart
QuickStarts instantly connect to a variety of common business applications, bringing your data into Domo, and automatically organizing that data into visualizations grouped by strategic objectives.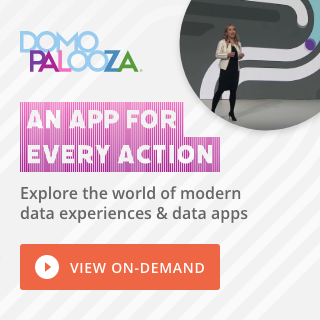 Check out some related resources:
Embracing the future of data with augmented BI
How ESPN used Domo's intelligent apps to increase customer satisfaction
Closing the Data Decision Gap
Try Domo for yourself. Completely free.
Domo transforms the way these companies manage business.