/ Feature Video: Profiles
Video
Feature Video: Profiles
Domo Profiles bring a refreshing level of transparency to your business. See where people fit in, find their contact information, and learn how they contribute to the organization.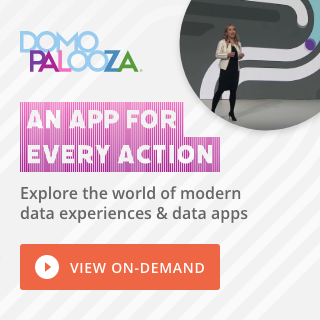 Check out some related resources:
How a leading fashion retailer is using data to drive growth
How Domo's sales team uses Domo to supercharge operations and run its high-growth business
How ESPN used Domo's intelligent apps to increase customer satisfaction
Try Domo for yourself. Completely free.
Domo transforms the way these companies manage business.