/ Feature Video: Card Builder
Video
Feature Video: Card Builder
Card Builder lets you visualize data with simple drag and drop functionality, allowing you to make complex sets of data consumable with just a few simple clicks.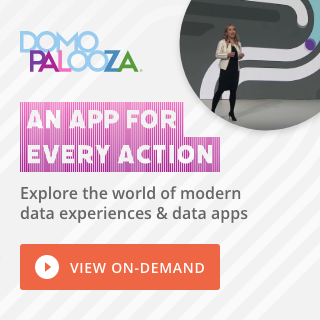 Check out some related resources:
How ESPN used Domo's intelligent apps to increase customer satisfaction
Using workflow management apps to boost productivity in your business
Why BI Programs Fail to Scale: The Data Decision Gap
Try Domo for yourself. Completely free.
Domo transforms the way these companies manage business.