/ Feature Video: Alerts
Video
Feature Video: Alerts
Alerts keep you informed through a data-driven mechanism to deliver what you need to see and notifies you via email or text.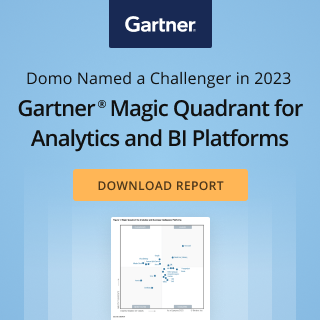 Check out some related resources:
Domo Tops Dresner's List of Cloud BI Vendors in 2022
Embracing the future of data with augmented BI
Domo Named a Leader in Nucleus Research's 2023 Analytics Technology Value Matrix
Try Domo for yourself. Completely free.
Domo transforms the way these companies manage business.