/ Exclusive Preview: Power Analyzer
Video
Exclusive Preview: Power Analyzer
Watch this exclusive preview of Domo's forthcoming Power Analyzer capabilities. Quickly explore and discover insights hidden in the data, all integrated into the same cloud platform. Power Analyzer goes into beta soon!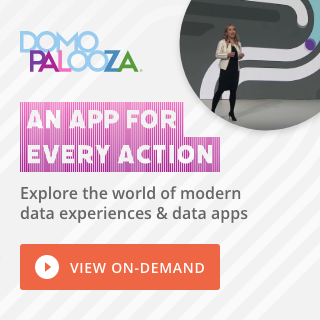 Check out some related resources:
How ESPN used Domo's intelligent apps to increase customer satisfaction
How a leading fashion retailer is using data to drive growth
Embracing the future of data with augmented BI
Try Domo for yourself. Completely free.
Domo transforms the way these companies manage business.