/ Domo Overview Demo
Video
Domo Overview Demo
Get a feel for how Domo works with this 10-minute walk-through of the platform.
You'll get a quick tour of Domo's capabilities in:
Data Integration
BI & Analytics
Intelligent Apps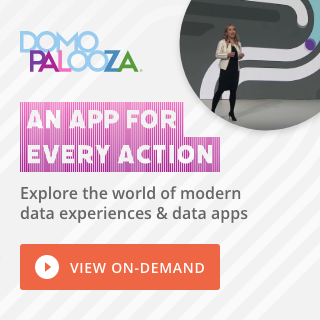 Check out some related resources:
Modern BI for All Field Guide: Operationalizing Modern BI Best Practices and Principles
Building BI & Analytics on a Modern BI Platform
What is BI leverage?
Try Domo for yourself. Completely free.
Domo transforms the way these companies manage business.