/ Domo Knows Marketing
Video
Domo Knows Marketing
Generate more demand.
See how Domo pulls all your marketing data together to help you build better campaigns.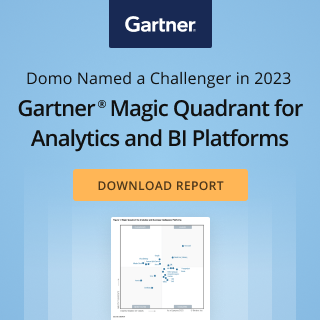 Check out some related resources:
Creating modern data experiences that help your customers succeed
Embracing the future of data with augmented BI
Harnessing the Power of Data to become a better Credit Union
Try Domo for yourself. Completely free.
Domo transforms the way these companies manage business.