/ Domo Knows Finance
Video
Domo Knows Finance
Make sound decisions.
Transforming financial data into a cohesive story drains time, resources, and sanity. Domo brings all your data together in one place and makes it easy to communicate financial health to key stakeholders. With relevant, real-time data at your fingertips, you can mitigate doubt from financial decisions.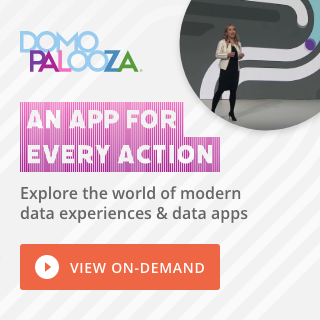 Check out some related resources:
Data Never Sleeps 9.0
How a leading fashion retailer is using data to drive growth
How ESPN used Domo's intelligent apps to increase customer satisfaction
Try Domo for yourself. Completely free.
Domo transforms the way these companies manage business.