/ Domo Knows Finance
Video
Domo Knows Finance
Make sound decisions.
Transforming financial data into a cohesive story drains time, resources, and sanity. Domo brings all your data together in one place and makes it easy to communicate financial health to key stakeholders. With relevant, real-time data at your fingertips, you can mitigate doubt from financial decisions.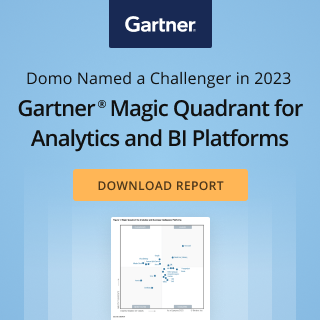 Check out some related resources:
Nucleus Research: Domo's ROI as a Data Platform
Creating modern data experiences that help your customers succeed
Domo Ranked #1 Vendor in Dresner Advisory Services' 2023 Cloud Computing and Business Intelligence Market Study
Try Domo for yourself. Completely free.
Domo transforms the way these companies manage business.