/ Domo for Enterprise, in Action
Video
Domo for Enterprise, in Action
Activate data effectively across your entire business and beyond.
Data is one of the most important assets in modern business—and today's world. But the complexity of your data and business processes is multiplying every day.
With Domo for Enterprise, you can quickly cut through the complexity of your data and to improve your internal data utilization, grow external data value, and build an intelligent data ecosystem. Domo's Business Cloud allows you to automate dynamic data pipelines across disparate sources of data, make real-time and predictive analytics available to business users, and extend analytics outside your organization to provide dynamic insights to customers and partners—all with speed, scale, and control. See why real business runs on data, and data runs on Domo.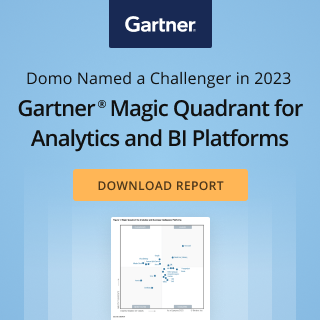 Check out some related resources:
Forrester Research Case Study: The Total Economic Impact of Domo
The expectations of modern data management — The New Dynamics of Data
The role leaders can play in building a data-driven culture
Try Domo for yourself. Completely free.
Domo transforms the way these companies manage business.