/ Domo Apps – Sales Trends
Video
Domo Apps – Sales Trends
It's one thing to read the numbers, it's another to see them. Domo's sales trend app helps you look at sales figures in ways that make sense to you—whether that's with quick, automatic summaries or dynamic visualizations.
Track period-over-period sales development
Make sales forecasts that are more accurate and transparent
Get alerts when sales figures dip (or rise!) above thresholds you set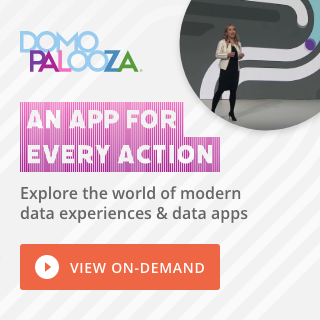 Check out some related resources:
Nucleus Research: Domo's ROI as a Data Platform
Why BI Programs Fail to Scale: The Data Decision Gap
Ventana Research: Solve the Right Problem by Tying Analytics to Operational Processes
Try Domo for yourself. Completely free.
Domo transforms the way these companies manage business.