/ Discover the power of Domo's Appstore
Video
Discover the power of Domo's Appstore
With the Domo Appstore, you can take advantage of Domo's app ecosystem, available to all Domo clients as a core part of the Domo platform, for fast app development and access to a full app marketplace.
Find out how the Domo Appstore enables you with custom solutions as unique as your business.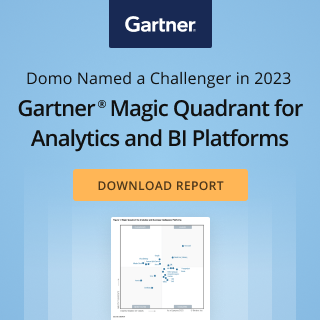 Check out some related resources:
Modern BI for All Field Guide: Data Agility
How CIOs Can Turn Their Dark Data Light with Data Integration
Domo Overview Demo
Try Domo for yourself. Completely free.
Domo transforms the way these companies manage business.