/ DHL Customer Video
Video
DHL Customer Video
See how DHL delivers life-saving cargo more efficiently with Domo.
With more logistics data than Excel could handle, DHL needed a better solution. They found Domo. Now, with access to critical ambient temperature data available at their fingertips throughout the shipping process, DHL is able to transport temperature-sensitive products across the globe in the most optimal and efficient way possible.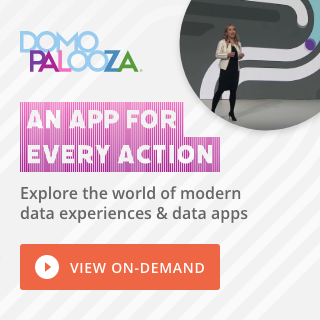 Check out some related resources:
How to Put Your Data to Work Externally to Create New Value
Get Leverage | Webinar: How Texas Tech Credit Union Activated Its Data to Boost Member Engagement
How Naylor is leveraging data to keep work running smoothly
Try Domo for yourself. Completely free.
Domo transforms the way these companies manage business.