/ CoverHound Customer Video
Video
CoverHound Customer Video
"We wanted everyone to be the most informed person in the company."
At CoverHound, every employee is the most informed person in the business. And thanks to the Domo mobile app, all that data is just a smartphone away. Whether it's saving 10 hours of reporting and analysis per employee, or answering to investors, CoverHound covers more ground with Domo.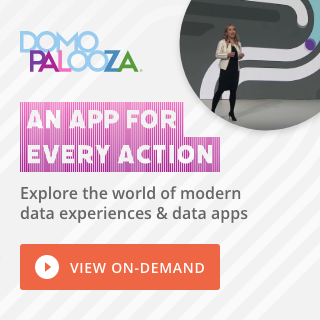 Check out some related resources:
Ventana Research: Solve the Right Problem by Tying Analytics to Operational Processes
Nucleus Research: Domo's ROI as a Data Platform
How is cloud BI changing the way we use data?
Try Domo for yourself. Completely free.
Domo transforms the way these companies manage business.