/ Climate Impact Analysis for Flood Mitigation Planning & Action
Video
Climate Impact Analysis for Flood Mitigation Planning & Action
Domo is for businesses that are driven by data. We have created an experience for analyzing current climate conditions, assessing the continued impact of major flooding events. But the true power comes from then turning that gained insight into action: mitigate risk of losing valuable assets by taking advantage of the inherent data experience and features within Domo. Our data experience includes:
Creation of actionable insights that will power better business decisions at every level with accelerated value
Embedded NLQ/NLP and AI/ML capabilities to make data-driven decision making more accessible to all users
Ability to drive action and automate the decision process through Domo Workflows
Mitigate risk automatically based on collaboration across business personas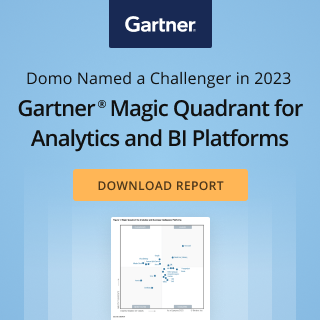 Check out some related resources:
Domo Named a Leader in Nucleus Research's 2023 Analytics Technology Value Matrix
Fight the 'Sleepworking' epidemic with better data and tech access
Intro to Domo Workflows: Intelligently Automate Business Processes 
Try Domo for yourself. Completely free.
Domo transforms the way these companies manage business.