/ A Quick Introduction to Modern BI for All
Video
A Quick Introduction to Modern BI for All
Unlock data and enable your teams to achieve the clarity needed to make better decisions. Learn what Modern BI for All is about.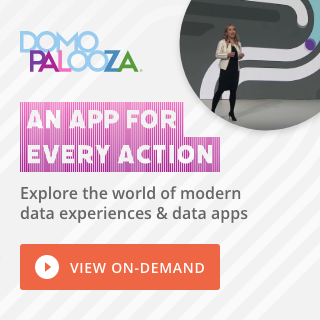 Check out some related resources:
Ventana Research: Solve the Right Problem by Tying Analytics to Operational Processes
Why BI Programs Fail to Scale: The Data Decision Gap
How a leading fashion retailer is using data to drive growth
Try Domo for yourself. Completely free.
Domo transforms the way these companies manage business.