/ Fireside Chat: Ramsay Health Care
Video
Fireside Chat: Ramsay Health Care
An optimized marketing strategy that meets the pace of change with data.
In this fireside chat Ramsay Health Care shared how access and visibility of data from across multiple systems is helping their marketing team to glean the insights they need to make decisions fast, based on accurate data.
By connecting marketing data from across disparate systems Ramsay Health Care optimised their marketing strategy, are able to measure marketing's true impact and quickly respond to external demands.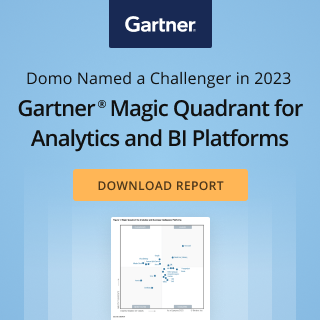 Check out some related resources:
Domo Ranked #1 Vendor in Dresner Advisory Services' 2023 Cloud Computing and Business Intelligence Market Study
Harnessing the Power of Data to become a better Credit Union
Creating modern data experiences that help your customers succeed
Try Domo for yourself. Completely free.
Domo transforms the way these companies manage business.