/ Partnering Your Way to Digital Success
Report
Partnering Your Way to Digital Success
Part 4 of 5: Building a Better Bridge to Business Growth
Digital transformation is happening at a rapidly increasing pace, and companies are working hard to evolve in order to remain competitive.
Recently, Mumford Sole Partners, a New York-based firm that specializes in digital transformation, investigated the interrelated barriers to enterprise transformation and detailed how a partnership-driven innovation strategy can start to "shake loose" seemingly intractable obstacles.
In this whitepaper—the fourth of five whitepapers to come from the study—Mumford Sole explains how/why:
Pursuing opportunities to partner can help you extend your own unique areas of expertise.
A specific type of partnership, called leveraged growth, is required in order to enjoy increased speed and decreased risk.
Partnership strategies will only become more common in the months and years to come.
Download the whitepaper to learn how to lead digital transformation by understanding digital ecosystems.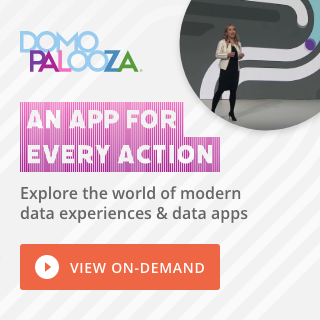 Check out some related resources:
By the Numbers: The Total Economic Impact™ of Domo Data Apps
For the Second Year, Domo Named a Challenger in the 2022 Gartner® Magic Quadrant™
What is BI leverage?
Try Domo for yourself. Completely free.
Domo transforms the way these companies manage business.